During the Hot Summer months asphalt is very susceptible to damage.  Please take care  and be sure you are turning your steering wheel only when your car is  moving. Avoid sharp turning and avoid excessive use during the daytime.  It's always a good idea to cool off your driveway by hosing it down.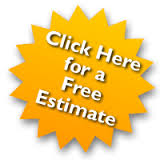 Did you see us at the New Britain 4th of July Parade? We had so much fun
Winter take a toll on your driveway? Thinking of extending or replacing your driveway? Give us a call!  We specialize in all aspects of asphalt maintenance.
Looking for a group discount? Give us a call!
It's never too early to call and schedule your driveway services. If you know you will be on vacation on a certain week, call us now and we can get you on our schedule. As long as the weather permits, we will meet your request.

Call us today at 610-409-2709